Our trip to Bhutan has exceeded every expectation!
The first stages of the planning process were a bit frustrating: there are seemingly hundreds of tour agencies, thousands of guides, and because Bhutan is still off the beaten track for most tourists, there wasn't much reliable information available. I am so glad that I trusted my instincts and reached out to Bhutan Homestay based on a single (but glowing!) recommendation of a Trip Advisor poster!
From the very beginning, both Sonam and Ulli made the booking process a breeze, quick to respond and completely willing to accommodate my requests, from my desire to stay away from tourist buffets to my preference to book some of the hotels on my own (for those with Starpoints, the cash + points deal at Le Meridiens is as good as it gets).
Homestays
Besides Le Meridiens in Paro and Thimphu, we opted to utilize homestays, which was another big reason to choose Bhutan Homestay. It was definitely the best decision! I am not ashamed to admit that I am a pretty pampered traveler, and was a little nervous initially, especially when one of our homes didn't have a shower and we had to flush the toilet from a bucket. What we had to give up in creature comforts was made up a thousand fold through the uniqueness and authenticity of staying with Bhutanese families in their homes. The meals were to die for, the hospitality and the views absolutely incredible. Learning to make momos (which I'm completely obsessed with) while drinking (perhaps too much) ara was the real highlight of the trip! I would recommend homestays to every traveler to Bhutan!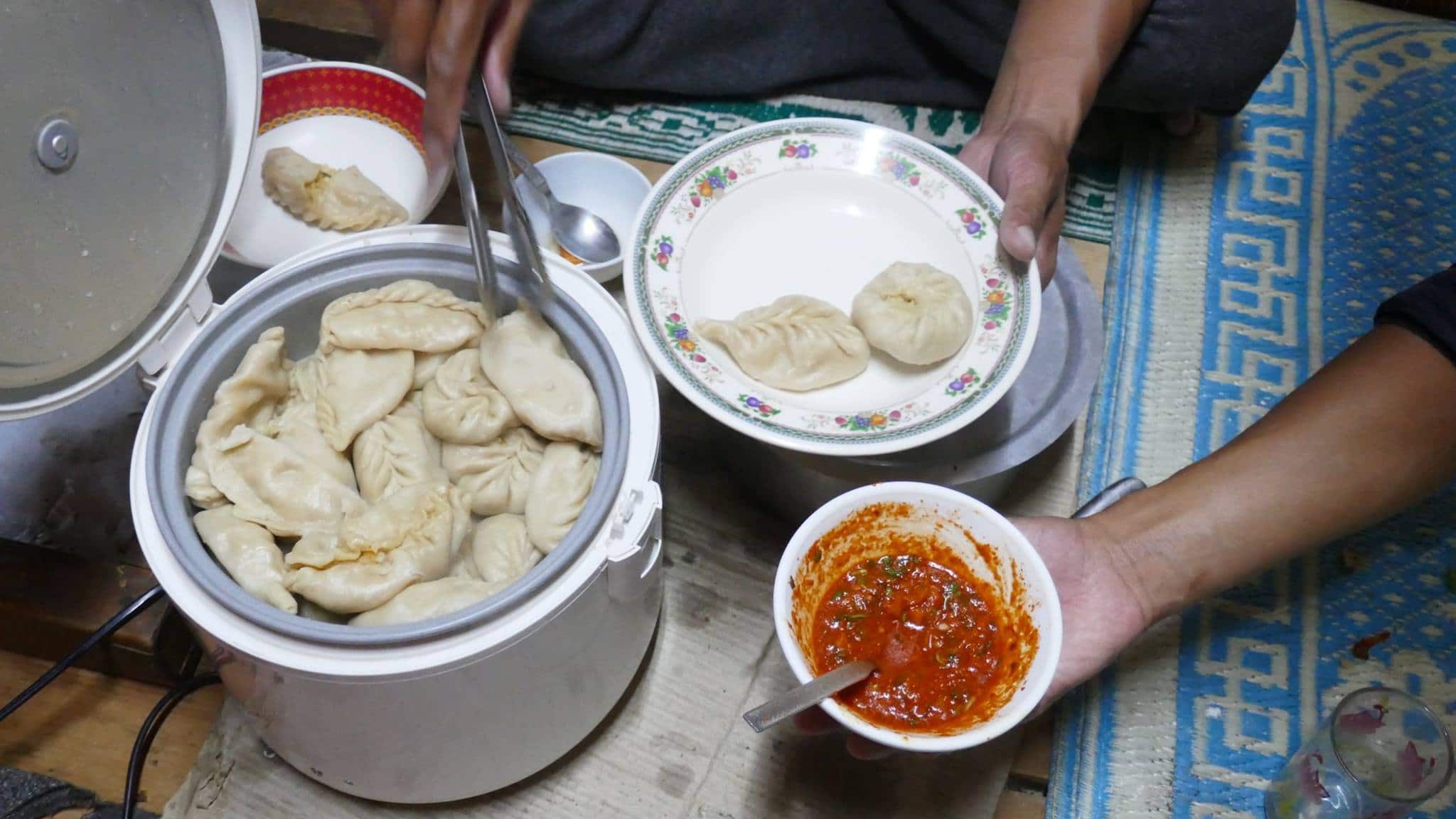 The food overall was amazing throughout, from tiny local restaurants to a delicious picnic prepared for us by a homestay family. A couple of times, due to logistics (we were at major tourist sites with no other options nearby), we had to eat at tourist restaurants with buffet lines, and even then our guide went out of his way to get us dal from the back, which was so much better than anything the buffet offered. Also, when you go, make sure to drink some ara and most definitely seek our Red Panda (a Hefeweizen-type beer). I am very thankful to our guide, Sonam, and Bhutan Homestay as a whole, for giving us those options – prior to the trip, I heard from traveler friends who had used larger agencies in the past that they were confined to flavorless buffet meals the entire time (and as a result hated food in Bhutan), we are so lucky that this was not our experience!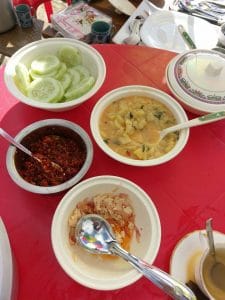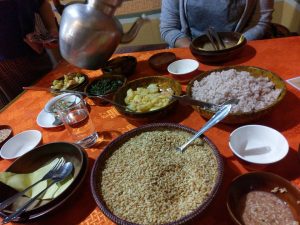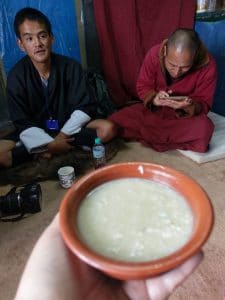 Some other unforgettable moments we perhaps wouldn't have had if we chose a different agency were sharing tea and cookies, as well as ara and doma with the monks in their quarters at Lungchhutse monastery and meeting a Thangka painter who showed us his studios both at his home and his workshop, and told us about the meaning of his art.
Most importantly, our experience wouldn't have been nearly as amazing as it was if not for our guide, Sonam Chophel.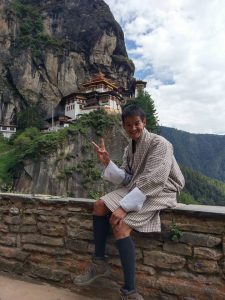 I think it's one aspect of trip planning that's not emphasized enough: people spend a lot of time making sure they pick a good agency, however, it's actually a guide who can make or break the experience. He (or she) is a person you'd be spending every day with for the duration of the trip!
Sonam truly is the best guide I've had anywhere! He is very passionate and knowledgeable about the history and culture of Bhutan, and Buddhism as a whole – and his enthusiasm is contagious (in fact, since getting back to the US, I have been reading a book about Buddhism to learn even more). On a personal level, he was just fun to spend time with: super smart and caring, he became an instant friend, and had us laughing pretty much the entire time.
Sonam is also quite a master of logistics: we had to change things around a few times, and he managed to keep everything perfectly organized. I'm also completely horrified of heights (especially sheer drops – in fact, I had to turn around while hiking Machu Picchu in Peru), and as much as I was excited about Tiger's Nest, I was super nervous as well. I can't quite comprehend how, but Sonam made me super comfortable with the hike and I actually enjoyed it instead of freaking out the entire time. Tiger's Nest, of course, was amazing! So next time I travel to some other part of the world for some scary hiking next to a side of a cliff, I'm taking Sonam with me 🙂 !
I also want to call out Choeda as an amazing driver (so important on those unpaved and twisty roads). He was a great company throughout (we wish we could get to know him better as he spoke no English), was very reliable, and kept the car spotless. He is also GREAT at momo making!
Overall, Bhutan was an incredible travel experience like no other, and I largely credit Bhutan Homestay, Sonam and Choeda for that! I hardly ever visit the same country twice, since the world is such a big place (and I want to see it all), but Bhutan has had a profound impact on me with its natural beauty, unique and fascinating culture and incredibly nice and friendly people, and I will absolutely be back in a few years! Next time, I'm hoping to stay longer and see Central and/or Eastern parts of the country! Maybe I'll even be brave enough to do some kind of a trek because those Himalayan views surely are stunning.
Inga