Dear Ulli and Sonam,

We are so glad we decided to work with you and your wonderful crew.  We hoped for adventure and good fellowship in Bhutan and we found all that plus so much more.
It takes real talent to keep a two-week tour on track and with Sonam and Choeda, we always knew that we were in good hands.  In hotels and home stays, we admired the friendly rapport between them and our hosts as well as their unwavering sense of duty.
As our trip progressed, we were evermore grateful to have Sonam as our guide and Choeda our driver.  We felt like a family and had many good laughs, running jokes and stories along the way.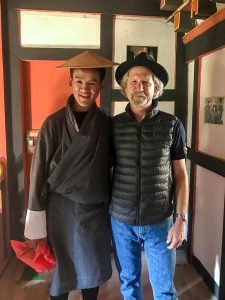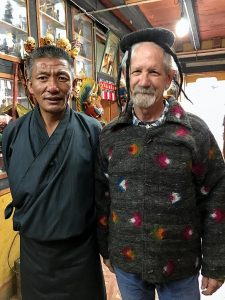 The ever-vigilant Sonam was always alert to anything that might affect us, and quick to intervene if a hotel staffer neglected anything.  His knowledge of history and religion, as they pertained to the sites we visited, was in-depth and well planned.  He is wise beyond his years and we looked forward to his joyful company every day.
Choeda, with his wry sense of humor, was also extremely reliable.  His experienced driving was impeccable and we never once had a concern about our safety on the road.  He also made sure, regardless of the muddy conditions, that the car was clean and spotless everyday…this is real dedication.
There were some priceless moments…like meeting Sonam's mother and watching her work at her loom. By the way, her Momo's really are the best in Bhutan!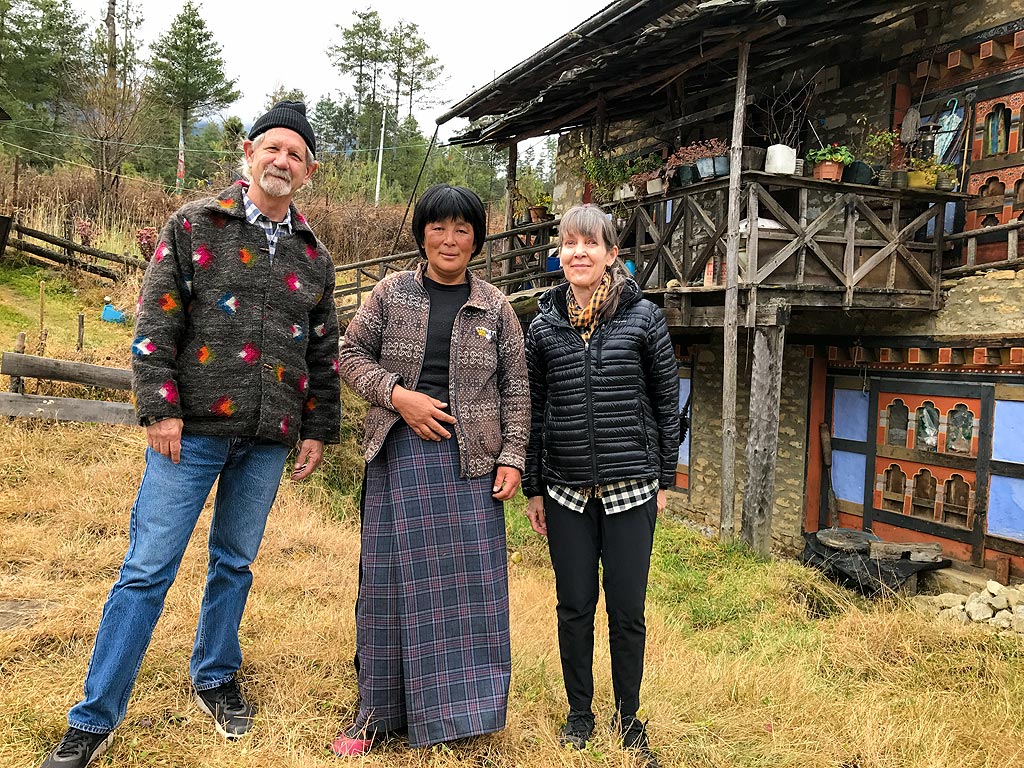 There was also an afternoon at Yurbi Farm when Choeda asked for a sewing machine, repaired it, and proceeded to make a duvet cover for the family.  He finished in time for dinner and it was a marvelous thing to watch.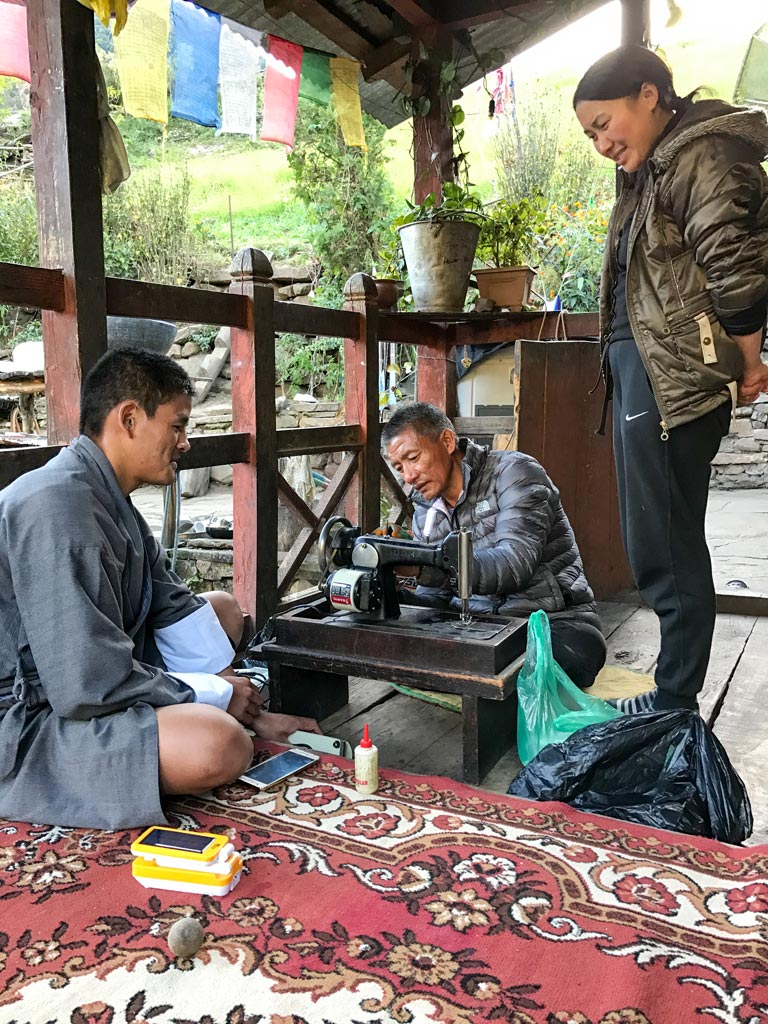 We are glad that you encouraged us to start in the East of Bhutan to get acclimated, because Tiger's Nest was a perfect ending to our perfect trip and it would have been very difficult if we had started there.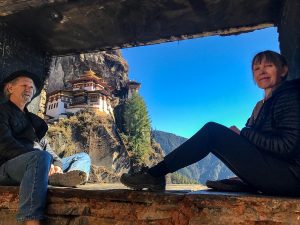 We had a good balance of homestays and hotels throughout our trip and as we reflect on fond memories of our hosts, we are glad we chose to include homestays. We enjoyed our best meals in Bhutanese homes and we always received a warm welcome from the families.  If we had stayed in hotels the whole time, we would have missed something very special.
It was also very good to meet Sonam Choeden on our last night.  We had a great time, sharing stories and good cheer.  We owe her a big thank-you for confirming our departing flight and printing tickets for us.
When we started planning our trip, we contacted several tour companies in Bhutan but your reply was more specific to our interests, straightforward and more personal than the others.  We chose Bhutan Homestay with confidence and we thank you for your expert planning of our itinerary.
Sincerely, Samuelle and John Richardson